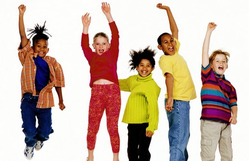 As a parent you approach your child in a unique way. This style reflects your family culture and your own personality.
Deep inside we all want our children to be successful and confident, but many research studies indicate that some parenting styles result in much better outcomes for children.
I am inviting you to attend an interactive workshop where you can find out more about your parenting style and family culture, engage in creative activities, and glean some insight into your relationship with your own inner child. After this workshop you will learn how to help your children develop self-confidence and resilience they need for future success!
Three-weeks Workshop
Date/Time TBD
Duration: 2 hours/wk
$120 for 3 weeks
Registration by Email:
svetlana.licsw@gmail.com
Lana Emelyanov is a licensed therapist and offers psychotherapy and counseling to all ages. Call today for a free 10 minute consultation. Tel: (978) 393-1770.
Serving Middlesex County and the greater Nashua area, including but not limited to Westford, Acton, Littleton, Groton, Ayer, Carlisle, Chelmsford, Tewksbury and Maynard.